ifo press release, August 22, 2008
In connection with the annual congress of the International Institute of Public Finance (IIPF) in Maastricht, Ifo President Hans-Werner Sinn receives the Europe Award of Maastricht University.
In his laudatio, the renowned Belgian economist Pierre Pestieau referred to the variety and depth of Sinn's contributions to Europe's economic and social future. These have examined not only demographic developments and pension systems but also the safety net of the welfare state and climate change. His papers have been published in academic journals and also in newspapers worldwide. In addition, by establishing the CESifo Research Network, he has created an important international platform for economists.
The Europe Prize was created on the occasion of the decennial of the Maastricht Treaty in 2002 by the faculty of Economics and Business Administration of Maastricht University and is only awarded on special occasions. Wim Duisenberg received the prize in the year of its inception. In 2003, on the twentieth anniversary of the faculty, the Europe Prize went to the Belgian economist Jacques Drèze. Now, to mark the twenty-fifth anniversary of the faculty in 2008, it has been awarded to Hans-Werner Sinn.
In recent years Sinn has received a number of distinctions in recognition of his academic and economic-policy achievements. Among them are the Bavarian Maximiliansorden for Science and Art (2008), the Thuenen Lecture of the Verein für Socialpolitik (2007), the Jelle Zijlstra Lecture of the Free University of Amsterdam (2006), the Boehm-Bawerk Lectures in Vienna (2006) and The World Economy Annual Lecture of the University of Nottingham (2005).
Photos of the ceremony: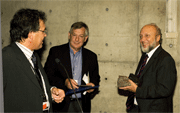 Tom van Veen, Pierre Pestieau, Hans-Werner Sinn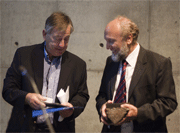 Pierre Pestieau, Hans-Werner Sinn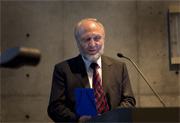 Hans-Werner Sinn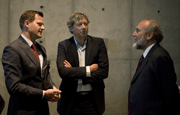 Andre Postema, Jos Lemmink, Hans-Werner Sinn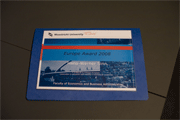 Europapreis 2008 der Universität Maastricht (Urkunde)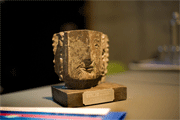 Europapreis 2008 der Universität Maastricht
Photos: Joey Roberts, Maastricht University.